IMPORTANT INFORMATION: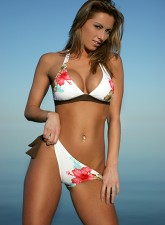 The links below should be viewed BEFORE contacting us. Viewing these pages will save much time and will answer most of your questions. If you still have any additional questions, please call us at 1 (800) 877 3794 or 1 (877) 766-6716. Everything that you will need to know in order to choose the perfect model for you will be included in these pages.
Upon arrival to our location, please be discreet by not offering the details of your visit to anyone you may encounter. Please do not show up to our location without a reservation, we will not see you.
FAQ's - Most commonly asked questions in one neat guide
RATES - Breakdown of our rates & services
LOCATIONS - Map of our locations complete with subway & driving directions.
SCHEDULE - See who is available today.
PHOTO GALLERY

- Pictures and bios of our current models.

VIDEO

GALLERY

- Many of our models have prepared short video clips for you. You can also tour our location.
REVIEWS - See recent & real feedback from clients just like you! Feel free to send us your own review after a session here.
COVID-19 SAFETY MEASURES - See new precautions we are taking to keep everyone safe.
QUESTIONS?
You can contact us at 1 (800) 877-3794 or 1 (877) 766-6716. We will be pleased to provide you with any further information and details you should require.
AVAILABILITY
Our schedule is posted HERE daily after 11pm. Reserve early because our schedule tends to stack up quickly! Please try to arrange your appointment within your models working hours. Not all models are available for outcall. While we strive to accommodate all of our clients, schedules are subject to change. Your patience is sincerely appreciated and we will do our best to get back to you with thorough answers as soon as conveniently possible. For fastest response time, it is always best to call us directly: 1 (800) 877-3794.
OFFICE HOURS
Monday through Friday 10am - 11pm. Phones open at 9am, last appointment is at 10:30pm.
Saturday and Sunday 11am - 10pm. Phones open at 10am, last appointment is at 9:30pm.
Eastern standard time.
We will respond to your email and phone calls during these hours. If you call and the line is busy, please wait a few minutes and try again, or try our other number 1 (800) 877 3794 or 1 (877) 766-6716.
---
---
INCALLS & OUTCALLS (Manhattan Only)
Monday - Friday: 10am - 11pm
Saturday & Sunday: 11am - 10pm
LOCATION: E 56th St/Lexington Ave (Grand Central/Central Park)
---


Welcome to Upscale Bodyrub - home to New York's finest independent bodyrub experts.
We are here to put you at ease while treating your mind and your body with the attention it deserves. Not only are we stunning, we possess certain traits that money cannot buy - class and elegance, discretion and trust.

You can be assured of the following:
• The largest variety of models in NYC
• 100% Genuine photos of our providers
• Models who enjoy what they do
• Discretion and honesty to all clients

• Models with a no rush attitude
Our Guarantee: All of the models are aged 19-30 (with valid government issued ID), fit and beautiful with warm personalities, pretty faces, and accurate pictures. Everyone is here of their own volition, and our models truly enjoy catering to you! You will be pleasantly surprised with whichever girl you choose; if you like the way one of us looks in our photo, we guarantee that you will love the way we look in person.
Enjoy browsing the pages where you will find an array of the best Independent body rub girls that New York has to offer!
There are many considerations that should be taken into account when choosing a sensual massage, erotic massage, nuru massage or tantric massage studio in NYC. The number one thing should always be safety - our studio is well known and has been around for quite some time building an excellent reputation in the sensual and erotic massage style industry. Whether you are looking for a nuru style, or naturist style sensual or erotic massage in Manhattan, we are the top choice for you!
Most of our models are college co-eds in some of the top Universities in NYC and as you know, tuition is expensive these days! This studio allows for them to spend time doing something they enjoy while being able to afford higher education. Some stay with us for a few weeks when they are in town, a few months or sometimes a few years!
One thing we always have in the erotic massage industry in NYC - that we are actually the only studio of our kind in Manhattan is accurate and genuine providers, upscale sensual bodyrub studios and beautiful, happy and healthy models!
Upscale Bodyrub is the number one sensual bodyrub choice in NYC for a reason! You will soon experience this for yourself - we genuinely care. Please keep in mind that none of our models are licensed massage therapists - they provide relaxing entertainment to help you unwind during your hectic schedule or just to treat yourself just because you feel like it!
Be careful! There are many places that claim to offer erotic massage, sensual massage, tantric massage, nuru massage or whatever clever marketing 'modality' that may be new or popular, but many times, this is just a ruse - a way to lure in unsuspecting & uninformed clients who do not realize what they are getting into! DO YOUR RESEARCH - choose a sensual masage studio in NYC with a great reputation and REAL PHOTOS.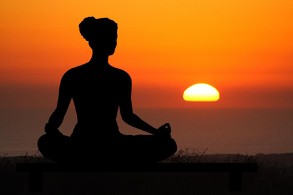 Our sensual bodyrub girls also have 100% real, raw and unedited VIDEOS! This further proves the authenticity of our photos and the level of attractiveness associated with our erotic bodyrub studio in Manhattan. One visit will make you an instant believer!

Take a moment and browse thorugh out sensual masage video gallery - we even have a brief tour of one of our locations situated in Midtown Manhattan. We are always looking to expand and create convenient upscale sensual massage locations in NYC - specifically Manhattan so that your commute may be easy. If you visit our LOCATIONS page, you can even get door to door directions from anywhere in the Tri-state area by car, bus, subway and railroad! Everything that you need to know about our sensual and erotic body rub studio in NYC is conveniently listed in the pages of our website. We have locations in Midtown East near Central Park South. Just take a few moments to check out the links above :)
We look forward to hearing from you soon.
♦ Model of the Week ♦
---
~
♥

~

♥ Bella ♥
* New *
---
Stay Connected!
Sign up for our private mailing list!
---